The Marsh King's Daughter
Showing Today
The Marsh King's Daughter showtimes and ticket price, book your ticket online for The Marsh King's Daughter here! Available for all cinemas like TGV, GSC, MBO Cinema, LFS, MMC, Shaw Theaters, Cathay Cineplex, GV and more.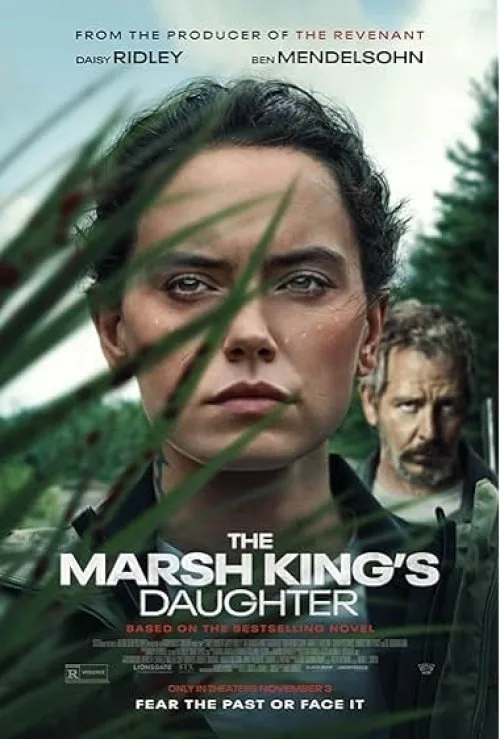 Trailer & Synopsys
Based on the international bestselling, award-winning psychological suspense novel The Marsh King's Daughter by Karen Dionne, 'Helena Pelletier' leads an ideal life with a great husband and a young daughter but she is hiding a dark secret within: that her father is the infamous 'Marsh King,' the man who kidnapped her Mother as a teen, and that she was the product of the relationship between captive and tormentor.
Helena has lived in the wilderness for 12 years, in a life carefully controlled by her kidnapper/father 'Jacob,' until he is caught and sent to prison. When Jacob escapes from prison unexpectedly, sensing the danger this monster poses for her husband and young daughter, Helena must confront her secret past and use the tools he equipped her with to hunt him down.

The Marsh King's Daughter is now showing in cinemas since November 30, 2023 until today
SHOWTIMES IN SINGAPORE
(Today) Dec 05, 2023
Change location
The Marsh King's Daughter showtimes in Singapore today, to change the location, simply click the City option above. The Marsh King's Daughter ticket price also informed in the showtime list, the ticket price shown is based on the first showtime, the next showtime's price maybe different.
To buy The Marsh King's Daughter ticket online, click at the showtime button below.