Buhe Bariyan
Coming soon
Buhe Bariyan showtimes and release date. Buhe Bariyan showtimes will be available a few days before it start showing in cinemas, use Remind Me feature and you will be notified!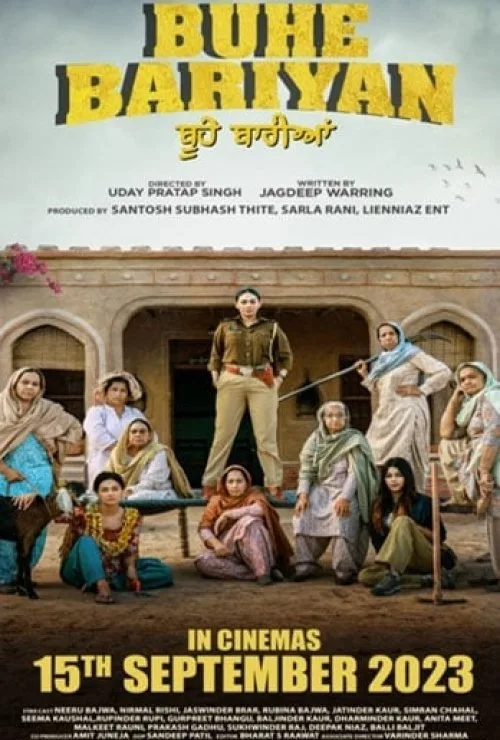 DirectorUday Pratap Singh
CastsNeeru Bajwa, Nirmal Rishi, Rubina Bajwa, Jatinder Kaur, Seema Kaushal, Rupinder Rupi, Gurpreet Bhangu, Dharminder kaur, Anita meet, Simran Chah
Duration130 minutes
GenreComedy, Drama
1
Remind Me
Trailer & Synopsys
Buhe Bariyan' is a film about a group of ladies, 'Bhuro and gang' and their fight against patriarchy. They challenge the social values and design of a village which results in upsetting the conservative male sentiment. 'Prem Kaur' the new police officer in town intends to bring cordiality between these conflicting parties but a kidnapping sets Prem Kaur off on a hunt where she unearths some dark secrets of the village and becomes a beacon of hope for the womenfolk.

Buhe Bariyan will be shown in cinemas soon.
Don't miss it! Use Remind Me to get notified when it start showing