Tumbal Kanjeng Iblis
Showing Today
Tumbal Kanjeng Iblis showtimes and ticket price, book your ticket online for Tumbal Kanjeng Iblis here! Available for all cinemas like TGV, GSC, MBO Cinema, LFS, MMC, Shaw Theaters, Cathay Cineplex, GV and more.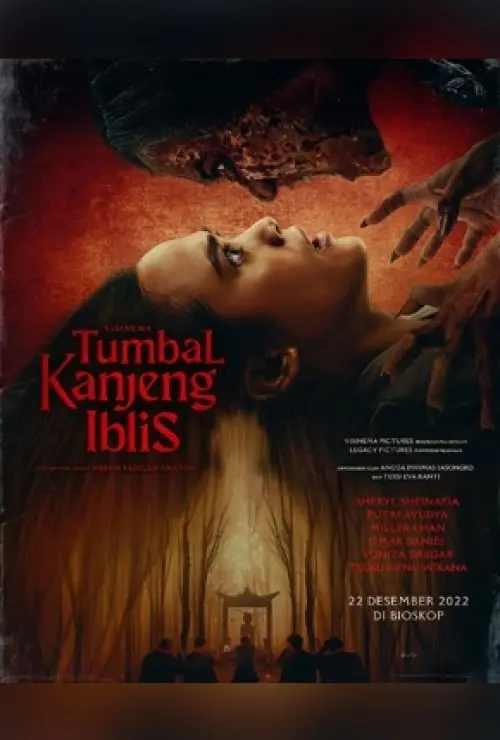 DirectorMizam Fadilah Ananda
CastsSheryl Sheinafia, Omar Daniel, Putri Ayudya, Miller Khan, Teuku Rifnu Wikana, Yunita Siregar, Aditya Lakon, Aji Bonk, Laksmi Notokusumo, Lucky L Moniaga
Duration93 minutes
Rating18+
GenreHorror, Mystery, Drama
Trailer & Synopsys
After two years with no contact and no news from her older brother studying in another city, Tia starts to get mysterious hints to find him, or her father will die. Armed with just a photo, Tia`s search leads her to a mysterious boarding house near her brother`s campus. Though she is welcomed in by the couple who own the boarding house, Rosa and Jefri, she feels suspicious of their excessive friendliness. Her suspicions only grow when a young man named Nathan repeatedly warns her to leave the boarding house immediately. As she settles in, strange events start to occur. Unbeknownst to her, the deeper Tia looks into her brother`s disappearance, the more she is targeted by a cult and the curse they control.
Tumbal Kanjeng Iblis is now showing in cinemas since February 16, 2023 until today
SHOWTIMES IN KOTA KINABALU
(Today) Apr 02, 2023
Change location
Tumbal Kanjeng Iblis showtimes in Kota Kinabalu today, to change the location, simply click the City option above. Tumbal Kanjeng Iblis ticket price also informed in the showtime list, the ticket price shown is based on the first showtime, the next showtime's price maybe different.
To buy Tumbal Kanjeng Iblis ticket online, click at the showtime button below.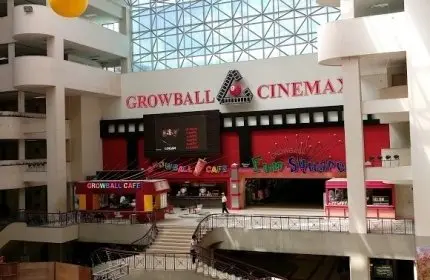 Tumbal Kanjeng Iblis showtimes in GROWBALL CINEMAX Kota Kinabalu
Regular
Phone: +60 14-353 2840