The Pope's Exorcist
Showing Today
The Pope's Exorcist showtimes and ticket price, book your ticket online for The Pope's Exorcist here! Available for all cinemas like TGV, GSC, MBO Cinema, LFS, MMC, Shaw Theaters, Cathay Cineplex, GV and more.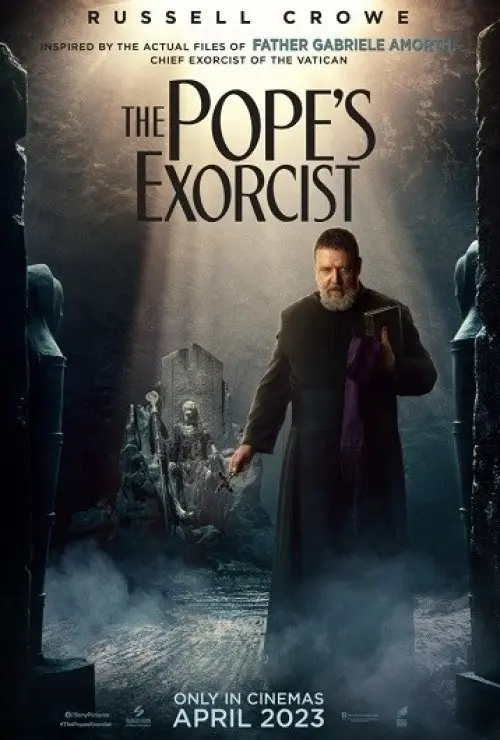 Trailer & Synopsys
Portrayal of a real-life figure Father Gabriele Amorth, a priest who acted as chief exorcist of the Vatican and who performed more than 100,000 exorcisms in his lifetime. (He passed away in 2016 at the age of 91.) Amorth wrote two memoirs -- An Exorcist Tells His Story and An Exorcist: More Stories -- and detailed his experiences battling Satan and demons that had clutched people in their evil.
The Pope's Exorcist is now showing in cinemas since April 06, 2023 until today
SHOWTIMES IN SINGAPORE
(Today) May 31, 2023
Change location
The Pope's Exorcist showtimes in Singapore today, to change the location, simply click the City option above. The Pope's Exorcist ticket price also informed in the showtime list, the ticket price shown is based on the first showtime, the next showtime's price maybe different.
To buy The Pope's Exorcist ticket online, click at the showtime button below.
The Pope's Exorcist showtimes in Shaw Theatres Lido Singapore
Digital Standard
Ticket price SGD 10