The Locksmith
Showing Today
The Locksmith showtimes and ticket price, book your ticket online for The Locksmith here! Available for all cinemas like TGV, GSC, MBO Cinema, LFS, MMC, Shaw Theaters, Cathay Cineplex, GV and more.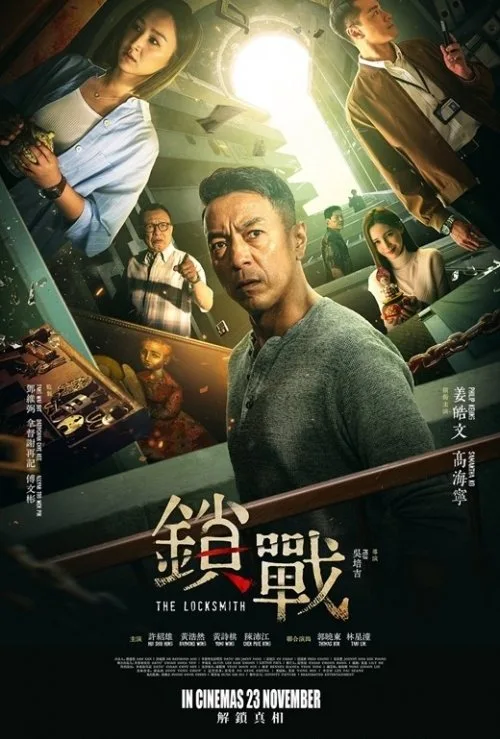 Trailer & Synopsys
Master Shan is a locksmith, and took on an apprentice Hao Ren before he developed dementia. Hao Ren inherits Master Shan's exceptional locksmithing skills and becomes a master at opening locks, even surpassing his mentor. Because of this, the police often calls for his help, and this leads to a friendship with Officer Liu Ye Chen. A series of strange events starts to unfold when he meets up with an old friend and learns that the mysterious case surrounding Master Shan's wife's disappearance is far from straightforward.
The Locksmith is now showing in cinemas since November 16, 2023 until today
SHOWTIMES IN KUALA LUMPUR
(Today) Dec 05, 2023
Change location
The Locksmith showtimes in Kuala Lumpur today, to change the location, simply click the City option above. The Locksmith ticket price also informed in the showtime list, the ticket price shown is based on the first showtime, the next showtime's price maybe different.
To buy The Locksmith ticket online, click at the showtime button below.