The Boogeyman
Showing Today
The Boogeyman showtimes and ticket price, book your ticket online for The Boogeyman here! Available for all cinemas like TGV, GSC, MBO Cinema, LFS, MMC, Shaw Theaters, Cathay Cineplex, GV and more.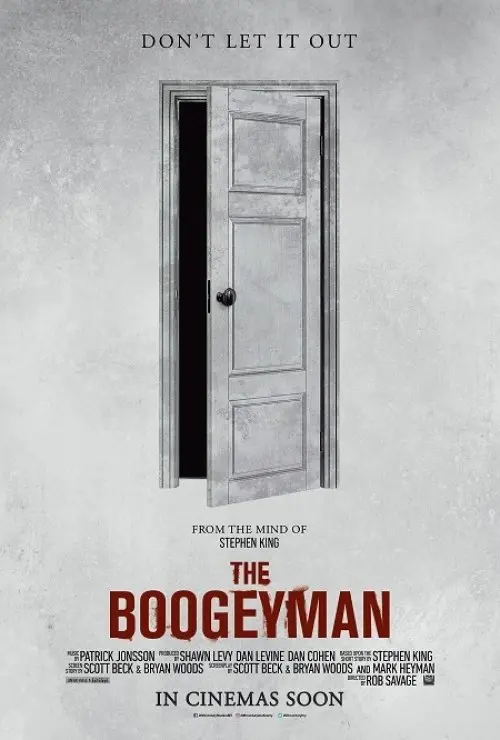 Trailer & Synopsys
High school student Sadie Harper and her younger sister Sawyer are reeling from the recent death of their mother. They aren`t getting much support from their father, Will, who is dealing with his own pain. When a desperate patient unexpectedly shows up at their home seeking help, he leaves behind a terrifying supernatural entity that preys on families and feeds on the suffering of its victims. Sadie and Sawyer struggle to get their grieving father to pay attention before it is too late.
The Boogeyman starts showing in cinemas today
SHOWTIMES IN KUALA LUMPUR
(Today) Jun 01, 2023
Change location
The Boogeyman showtimes in Kuala Lumpur today, to change the location, simply click the City option above. The Boogeyman ticket price also informed in the showtime list, the ticket price shown is based on the first showtime, the next showtime's price maybe different.
To buy The Boogeyman ticket online, click at the showtime button below.