Sewu Dino
Showing Today
Sewu Dino showtimes and ticket price, book your ticket online for Sewu Dino here! Available for all cinemas like TGV, GSC, MBO Cinema, LFS, MMC, Shaw Theaters, Cathay Cineplex, GV and more.
Trailer & Synopsys
Based on a story from the 'KKN Di Desa Penari' universe, about Sri, who is in the midst of economic difficulties accepted to work for the Atmojo family for a high fee, because she is unique: she was born on Friday Kliwon. Together with Erna and Dini, they are taken to a hidden hut in the middle of the forest. In the hut, Sri, Erna and Dini are tasked with washing Dela Atmojo, the granddaughter of Karsa Atmojo, who is unconscious because of Sewu Dino's (A Thousand Days) witchcraft curse. They cannot run from the hut because they are bound by a mystical agreement with Karsa Atmojo, and they must complete the ritual until the 1000th day. If they break it, death awaits them.
Sewu Dino is now showing in cinemas since April 20, 2023 until today
SHOWTIMES IN SABAH
(Today) May 31, 2023
Change location
Sewu Dino showtimes in Sabah today, to change the location, simply click the City option above. Sewu Dino ticket price also informed in the showtime list, the ticket price shown is based on the first showtime, the next showtime's price maybe different.
To buy Sewu Dino ticket online, click at the showtime button below.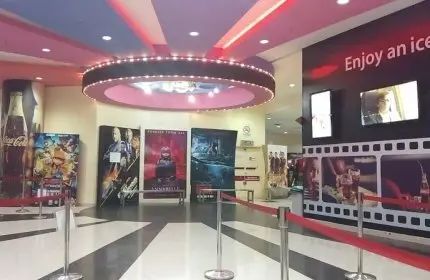 Sewu Dino showtimes in Eastern Cineplex Sabah
Regular
Ticket price RM 7
Phone: +60 89-750 086