Saranjana: Kota Ghaib
Showing Today
Saranjana: Kota Ghaib showtimes and ticket price, book your ticket online for Saranjana: Kota Ghaib here! Available for all cinemas like TGV, GSC, MBO Cinema, LFS, MMC, Shaw Theaters, Cathay Cineplex, GV and more.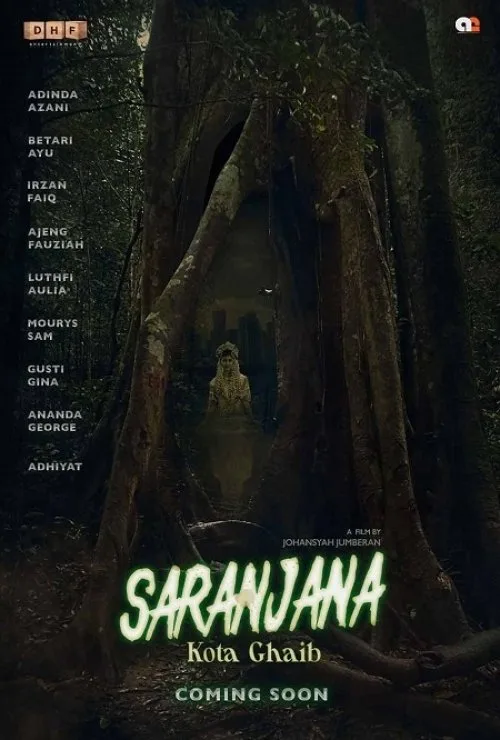 Trailer & Synopsys
The adventures of a band from Jakarta called Significant which is currently holding a concert tour in Kotabaru, South Kalimantan. Right in the middle of the tour, Sitha, the band's vocalist, mysteriously disappears. After conducting a search, the other band members believed that Sitha was in Saranjana, an unseen city which the locals believed to be a modern and advanced city. For seven days, they will enter the city of Saranjana with various horror and mystical events accompanying their journey.

Saranjana: Kota Ghaib is now showing in cinemas since November 16, 2023 until today
SHOWTIMES IN KUALA LUMPUR
(Today) Dec 05, 2023
Change location
Saranjana: Kota Ghaib showtimes in Kuala Lumpur today, to change the location, simply click the City option above. Saranjana: Kota Ghaib ticket price also informed in the showtime list, the ticket price shown is based on the first showtime, the next showtime's price maybe different.
To buy Saranjana: Kota Ghaib ticket online, click at the showtime button below.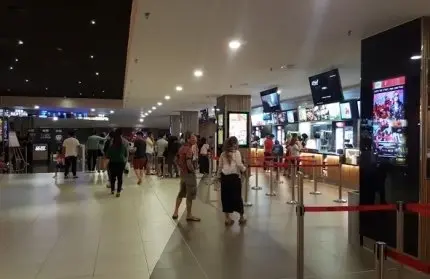 Saranjana: Kota Ghaib showtimes in GSC MyTown Shopping Centre Kuala Lumpur
Phone: +60 3-9201 6725