Ruby Gillman, Teenage Kraken
Coming soon
Ruby Gillman, Teenage Kraken showtimes and release date. Ruby Gillman, Teenage Kraken showtimes will be available a few days before it start showing in cinemas, use Remind Me feature and you will be notified!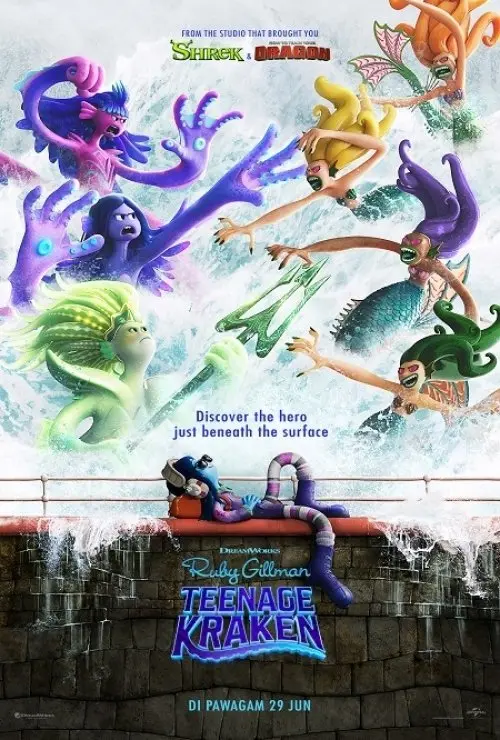 DirectorKirk DeMicco
CastsLana Condor, Toni Collette, Annie Murphy, Sam Richardson, Liza Koshy, Will Forte, Colman Domingo, Jaboukie Young-White, Blue Chapman, Eduardo Franco, Ramona Youn, Echo Kellum, Nicole Byer, Jane Fonda
GenreAction,Adventure,Animation
1
Remind Me
Trailer & Synopsys
Sometimes the hero you are meant to be lies just beneath the surface. This summer, DreamWorks Animation dives into the turbulent waters of high school with a hilarious, heartfelt action comedy about a shy teenager who discovers that she's part of a legendary royal lineage of mythical sea krakens and that her destiny, in the depths of the oceans, is bigger than she ever dreamed.
Ruby Gillman, Teenage Kraken release date in cinemas : June 29, 2023
Don't miss it! Use Remind Me to get notified when it start showing