Ride On
Showing Today
Ride On showtimes and ticket price, book your ticket online for Ride On here! Available for all cinemas like TGV, GSC, MBO Cinema, LFS, MMC, Shaw Theaters, Cathay Cineplex, GV and more.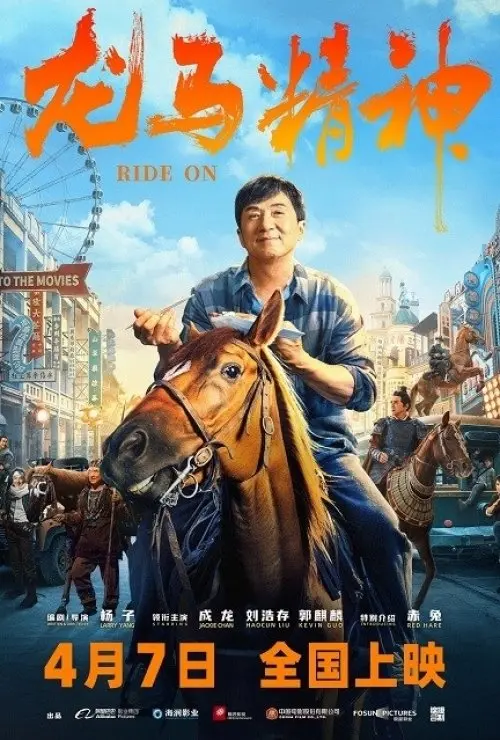 Trailer & Synopsys
Directed by Larry Yang and starring international superstar Jackie Chan alongside new talents Liu Haocun and Kevin Guo, Ride On tells the story of washed-up stuntman Luo (Jackie Chan). When Luo's trusty horse Red Hare becomes the focus of a debt dispute, Luo repairs his relationship with estranged daughter Bao (Liu Haocun). Moreover, with the help of Bao's boyfriend Mickey (Kevin Guo), the team of "three people and one horse" set out to protect their family and loved ones. The brilliant action choreography in the film is a homage to Jackie Chan's classic stunts from his previous movies.
Ride On is now showing in cinemas since April 13, 2023 until today
SHOWTIMES IN GENTING
(Today) Jun 01, 2023
Change location
Ride On showtimes in Genting today, to change the location, simply click the City option above. Ride On ticket price also informed in the showtime list, the ticket price shown is based on the first showtime, the next showtime's price maybe different.
To buy Ride On ticket online, click at the showtime button below.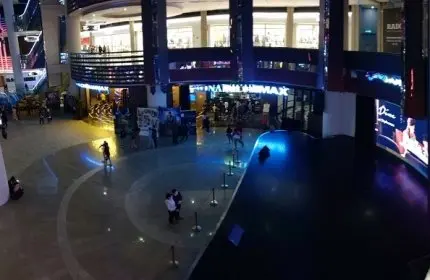 Ride On showtimes in BONA CINEMAS GENTING Genting
Regular 2D
Phone: 019-2144124