Pulau
Showing Today
Pulau showtimes and ticket price, book your ticket online for Pulau here! Available for all cinemas like TGV, GSC, MBO Cinema, LFS, MMC, Shaw Theaters, Cathay Cineplex, GV and more.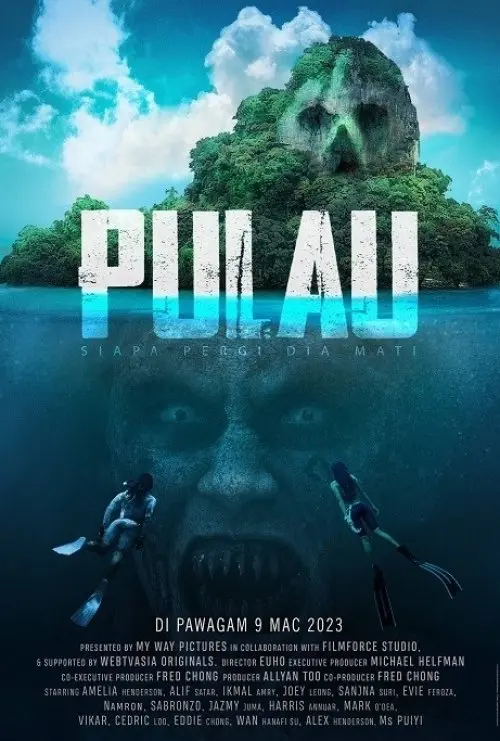 DirectorEu Ho
CastsAliff Satar, Amelia Henderson, Ikmal Amry, Joey Leong, Harris Annuar, Evie Feroza, Ms Puiyi, Namron, Mark O'Dea, Sabronzo Dolla
Duration111 minutes
GenreHorror,Thriller
Trailer & Synopsys
The vacation of a group of youngsters turns into an endless horrifying nightmare after a losing bet forces them to spend a night at a deserted island. As they stumble upon a mysterious abandoned village there, they accidentally break an old spell that was placed to restraint an antagonizing spirit trapped in the island. One by one, they are made to suffer the gripping and gruesome consequences of their mistakes, infuriating an evil creature that needs human blood to stay alive. The only way out is in the hands of a girl who desperately needs to use her supernatural gift to untangle an unsettling history connected to a tainted cross-cultural love story.
Pulau is now showing in cinemas since March 09, 2023 until today
SHOWTIMES IN KUALA LUMPUR
(Today) Apr 02, 2023
Change location
Pulau showtimes in Kuala Lumpur today, to change the location, simply click the City option above. Pulau ticket price also informed in the showtime list, the ticket price shown is based on the first showtime, the next showtime's price maybe different.
To buy Pulau ticket online, click at the showtime button below.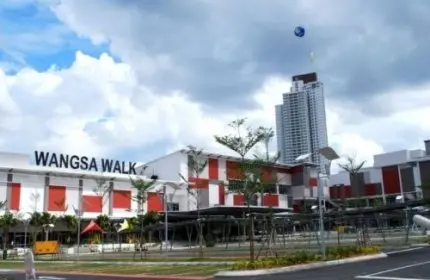 Pulau showtimes in TGV Wangsa Walk Mall Kuala Lumpur
Classic
Ticket price RM 17
Phone: +60 1-300-22-2848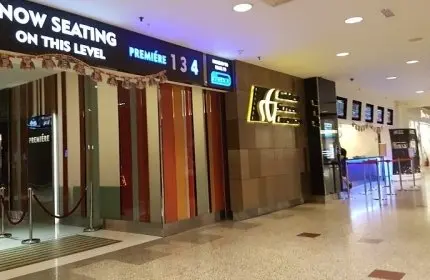 Pulau showtimes in GSC Berjaya Times Square Kuala Lumpur
Digital 2D
Ticket price RM 18
Phone: +60 3-2145 5968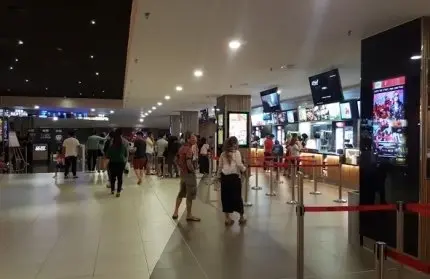 Pulau showtimes in GSC MyTown Shopping Centre Kuala Lumpur
Digital 2D
Ticket price RM 20
Phone: +60 3-9201 6725