Past Lives
Showing Today
Past Lives showtimes and ticket price, book your ticket online for Past Lives here! Available for all cinemas like TGV, GSC, MBO Cinema, LFS, MMC, Shaw Theaters, Cathay Cineplex, GV and more.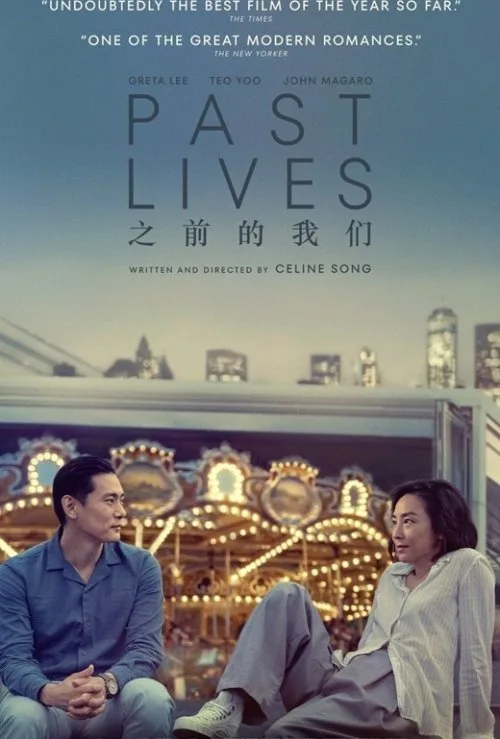 Trailer & Synopsys
Nora (Greta Lee) and Hae Sung (Teo Yoo), two deeply connected childhood friends, are wrest apart after Nora's family emigrates from South Korea. Two decades later, they are reunited in New York for one fateful week as they confront notions of destiny, love, and the choices that make a life, in this heartrending modern romance.

Past Lives is now showing in cinemas since August 24, 2023 until today
SHOWTIMES IN SINGAPORE
(Today) Dec 01, 2023
Change location
Past Lives showtimes in Singapore today, to change the location, simply click the City option above. Past Lives ticket price also informed in the showtime list, the ticket price shown is based on the first showtime, the next showtime's price maybe different.
To buy Past Lives ticket online, click at the showtime button below.
Past Lives showtimes in Shaw Theatres Lido Singapore
Digital Standard
Ticket price SGD 15.50