Pamali: Dusun Pocong
Showing Today
Pamali: Dusun Pocong showtimes and ticket price, book your ticket online for Pamali: Dusun Pocong here! Available for all cinemas like TGV, GSC, MBO Cinema, LFS, MMC, Shaw Theaters, Cathay Cineplex, GV and more.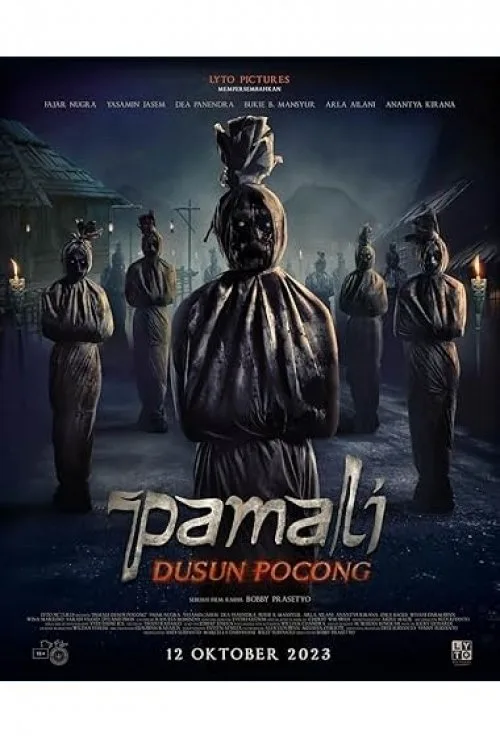 DirectorBobby Prasetyo
CastsFajar Nugra, Yasamin Jasem, Arla Ailani, Anantya Kirana, Bukie B. Mansyur, Wina Marrino, Dea Panendra, Ence Bagus, Whani Darmawan, Sarah Viloid, Dyland Pros
Duration101 minutes
Rating18+
GenreHorror, Mystery
Trailer & Synopsys
People used to say that whistling at night is a taboo that invites supernatural beings. So, what kind of terror would haunt those who violate this taboo? A gravedigger and some students who came for a community service program in the village faced a multitude of pocong apparitions as they broke the taboo.
What actually happened?
Pamali: Dusun Pocong is now showing in cinemas since November 02, 2023 until today
SHOWTIMES IN KUALA LUMPUR
(Today) Dec 05, 2023
Change location
Pamali: Dusun Pocong showtimes in Kuala Lumpur today, to change the location, simply click the City option above. Pamali: Dusun Pocong ticket price also informed in the showtime list, the ticket price shown is based on the first showtime, the next showtime's price maybe different.
To buy Pamali: Dusun Pocong ticket online, click at the showtime button below.