No More Bets
Showing Today
No More Bets showtimes and ticket price, book your ticket online for No More Bets here! Available for all cinemas like TGV, GSC, MBO Cinema, LFS, MMC, Shaw Theaters, Cathay Cineplex, GV and more.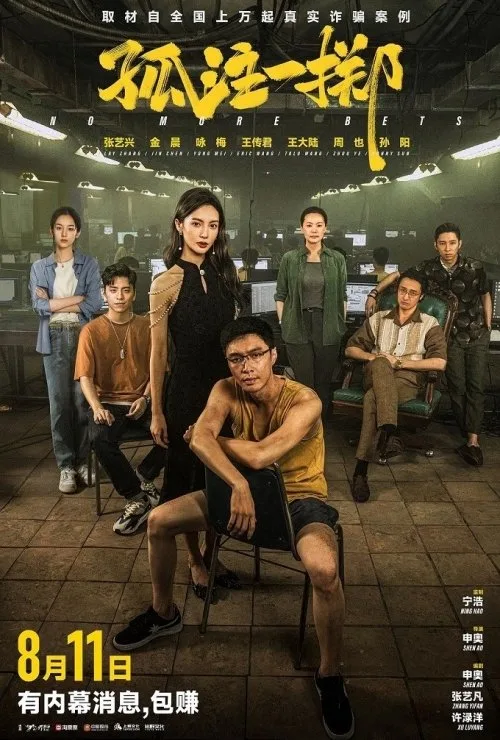 Trailer & Synopsys
The film is based on tens of thousands of real fraud cases, and the horrifying inside story of the entire industry chain of overseas cyber fraud. Programmer Pan Sheng and model Anna were attracted by an overseas recruitment ad and went abroad to seek wealth, but they were scammed and ended up working in a factory. In order to leave, the two are going to attack the gambler Ah Tian and his girlfriend Xiao Yu, take their money, and complete their business... Can Pan Sheng and Anna escape from the cruel leaders of the fraud group, Manager Lu and Ah Cai? Facing cross-border investigations and pursuit of the police, where can they escape to?
No More Bets is now showing in cinemas since September 07, 2023 until today
SHOWTIMES IN KUALA LUMPUR
(Today) Sep 26, 2023
Change location
No More Bets showtimes in Kuala Lumpur today, to change the location, simply click the City option above. No More Bets ticket price also informed in the showtime list, the ticket price shown is based on the first showtime, the next showtime's price maybe different.
To buy No More Bets ticket online, click at the showtime button below.