Motel Melati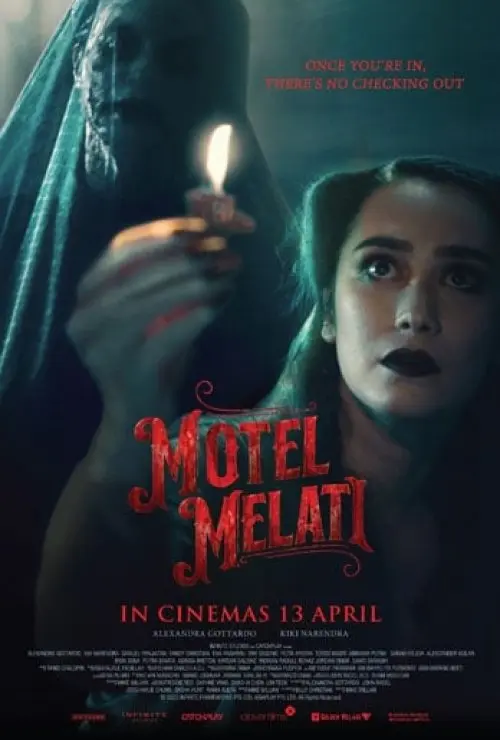 DirectorMike Wiluan, Billy Christian
CastsAlexandra Gottardo, Kiki Narendra, Fandy Christian, Samuel Panjaitan, Dwi Sasono, Ena Pasaribu, Adidinda Breton, Bimasena, Jordan Omar
Duration98 minutes
Rating18+
GenreHorror,Mystery
Trailer & Synopsys
"A secluded and enigmatic motel run by its mystifying owner, Melati, lures unsuspecting travellers. Here there are confronted by their worst nightmares, never to be seen again."
In the outskirts of Java, Indonesia, travellers from near and far check into a strange and mysterious motel – a family looking for a place to stay after the funeral of their grandmother, and a young couple looking for a place to spend the night together.
However, things are not as they seem in the motel as the mistress of the house, Madam Melati, appears to have her own designs for the souls that enter her cursed motel, never to leave.
Melati's sinister plans are soon interrupted when a pair of local tow-truck drivers attempt a night-time robbery on the wicked house. The drivers soon come to realise that they have made a grave mistake and inadvertently unleashed a far greater evil from the depths of the deadly motel.

Motel Melati is showing in cinemas since April 06, 2023 to April 27, 2023