Meg 2: The Trench
Showing Today
Meg 2: The Trench showtimes and ticket price, book your ticket online for Meg 2: The Trench here! Available for all cinemas like TGV, GSC, MBO Cinema, LFS, MMC, Shaw Theaters, Cathay Cineplex, GV and more.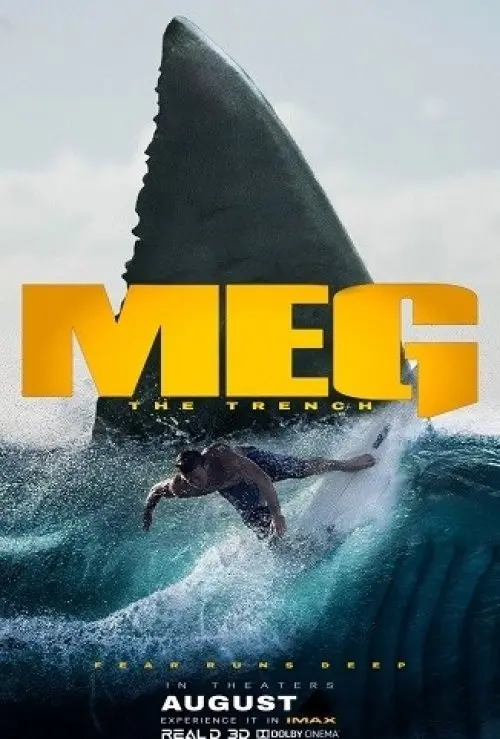 Trailer & Synopsys
Get ready for the ultimate adrenaline rush this summer in "Meg 2: The Trench," a literally larger-than-life thrill ride that supersizes the 2018 blockbuster and takes the action to higher heights and even greater depths with multiple massive Megs and so much more! Dive into uncharted waters with Jason Statham and global action icon Wu Jing as they lead a daring research team on an exploratory dive into the deepest depths of the ocean. Their voyage spirals into chaos when a malevolent mining operation threatens their mission and forces them into a high-stakes battle for survival. Pitted against colossal Megs and relentless environmental plunderers, our heroes must outrun, outsmart, and outswim their merciless predators in a pulse-pounding race against time. Immerse yourself in the most electrifying cinematic experience of the year with "Meg 2: The Trench" -- where the depths of the ocean are matched only by the heights of sheer, unstoppable excitement!
Meg 2: The Trench is now showing in cinemas since August 03, 2023 until today
SHOWTIMES IN JOHOR
Wednesday Sep 27, 2023
Change location
Meg 2: The Trench showtimes in Johor Wednesday Sep 27, 2023, to change the location, simply click the City option above. Meg 2: The Trench ticket price also informed in the showtime list, the ticket price shown is based on the first showtime, the next showtime's price maybe different.
To buy Meg 2: The Trench ticket online, click at the showtime button below.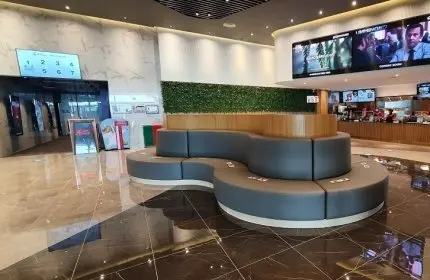 Meg 2: The Trench showtimes in TGV Tasek Central Johor
Junior
Ticket price RM 15