Marry My Dead Body
Showing Today
Marry My Dead Body showtimes and ticket price, book your ticket online for Marry My Dead Body here! Available for all cinemas like TGV, GSC, MBO Cinema, LFS, MMC, Shaw Theaters, Cathay Cineplex, GV and more.
Trailer & Synopsys
Ming-Han is a passionate policeman. One day, while arresting a criminal with his beautiful colleague Zi-Qing, Ming-Han accidentally picks up a red envelope, and a group of people suddenly jumps out and calls him their "son-in-law". They ask him to get married to their dead child, who is a dead guy!
Ming-Han finds it impossible to accept this decision. However, he did not expect to meet with so much misfortune since then. Even more terrifying is that he begins to see his ghost husband Mao-Mao which scares Ming-Han to death.
Ming-Han visits a great master to get rid of Mao-Mao. The master tells him that he must get married to Mao-Mao and fulfil Mao-Mao's wishes, otherwise, Mao-Mao will follow him forever. To get rid of Mao-Mao, Ming-Han has no choice but to help him fulfil all his wishes. At the same time, Mao-Mao also acts like Ming-Han's partner to help him with a drug smuggling investigation. A fantasy journey full of laughter and tears between a straight man and a gay ghost begins.
Marry My Dead Body is now showing in cinemas since March 31, 2023 until today
SHOWTIMES IN SINGAPORE
(Today) Jun 01, 2023
Change location
Marry My Dead Body showtimes in Singapore today, to change the location, simply click the City option above. Marry My Dead Body ticket price also informed in the showtime list, the ticket price shown is based on the first showtime, the next showtime's price maybe different.
To buy Marry My Dead Body ticket online, click at the showtime button below.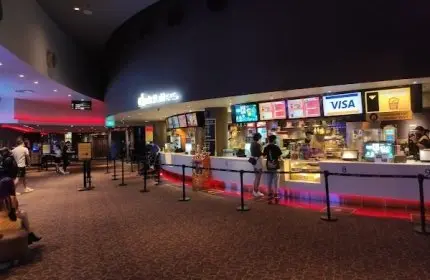 Marry My Dead Body showtimes in GV VivoCity Singapore
English Sub
Ticket price SGD 15.50