Mantra Surugana
Showing Today
Mantra Surugana showtimes and ticket price, book your ticket online for Mantra Surugana here! Available for all cinemas like TGV, GSC, MBO Cinema, LFS, MMC, Shaw Theaters, Cathay Cineplex, GV and more.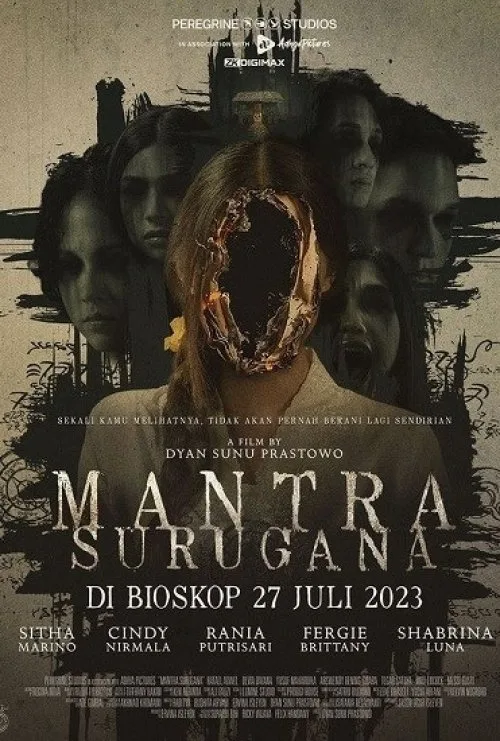 DirectorDyan Sunu P
CastsSitha Marino, Cindy Nirmala, Rania Putri Sari, Fergie Brittany, Shabrina Luna, Rafael Adwel, Dewa Dayana, Yusuf Mahardika, Arswendy Bening Swara, Tegar Satrya, Mike Luccock, Messi Gusti
Duration99 minutes
Rating18+
GenreHorror
Trailer & Synopsys
The story revolves around a new female college student, Tantri, in a dormitory filled with mysterious occurrences due to the awakening of a demon through an incantation and curse that still holds a connection to her own past.
Mantra Surugana is now showing in cinemas since September 14, 2023 until today
SHOWTIMES IN SINGAPORE
(Today) Sep 26, 2023
Change location
Mantra Surugana showtimes in Singapore today, to change the location, simply click the City option above. Mantra Surugana ticket price also informed in the showtime list, the ticket price shown is based on the first showtime, the next showtime's price maybe different.
To buy Mantra Surugana ticket online, click at the showtime button below.