Lost Love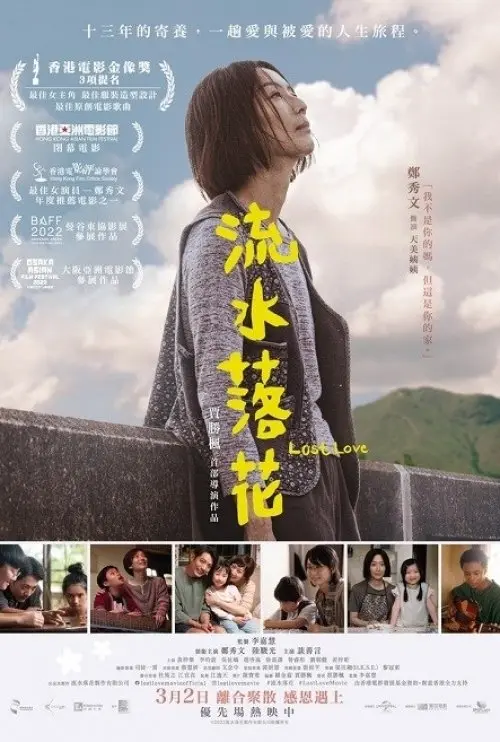 Trailer & Synopsys
Parenting means raising and nurturing children, but oftentimes children enrich and enlighten the lives of parents instead.
Chan Tin Mei and Ho Bun's son passed away abruptly at three years old due to a congenital heart disease. Still in pain over the loss, Mei resists having another child.
One day, Mei finds out that they can become a foster family. Her desolate heart finds sustenance from possibly regaining the feeling of being a mother. But when she discovers the emotional scars on the children caused by their harsh realities, she starts to adjust her expectations.
Bun's extramarital affair leads to a big fight between the couple, but it also reveals the feelings concealed in Bun's heart. Mei realizes her selfishness; she has neglected Bun's feelings and the true needs of her wards. In the end, the foster children inspire her and help the couple to redeem their relationship. Although Mei is praised for her dedication to her foster children, she knows she has been saved by the children instead.
When the couple finally settles into a simple and happy life with their foster child, Mei suffers a heart attack. In the final stage of her life, Mei's seven foster children reappear. She seems to see her son grow in these foster children.
Lost Love is showing in cinemas since March 30, 2023 to May 24, 2023