Last Suspect
Showing Today
Last Suspect showtimes and ticket price, book your ticket online for Last Suspect here! Available for all cinemas like TGV, GSC, MBO Cinema, LFS, MMC, Shaw Theaters, Cathay Cineplex, GV and more.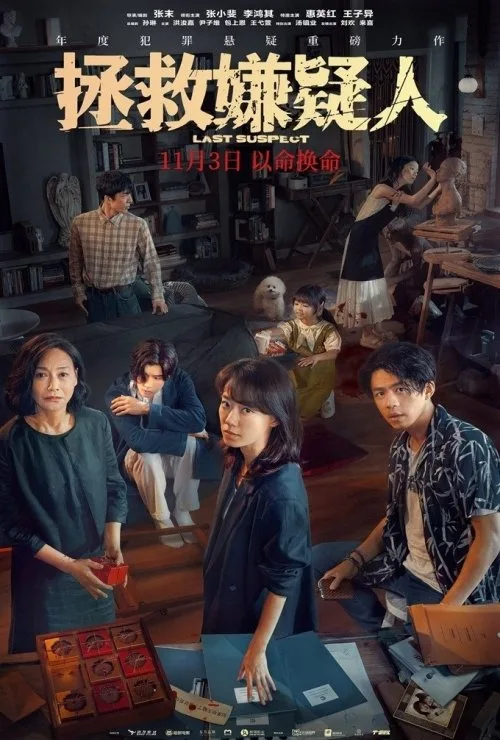 DirectorZhang Mo
CastsZhang Xiao Fei, Lee Hong Chi, Kara Wai, Wang Zi Yi, Hong Jun Jia, Terence Yin, Bao Shang En, Kent Tong, Liu Huan, Lai Xi
Duration119 minutes
Rating18+
GenreDrama, Crime
Trailer & Synopsys
Chen Zhiqi is a prominent lawyer, who has yet to lose a case. But when her daughter is kidnapped, she receives a phone call asking her to defend a murder suspect within five days, and only by winning the case can she save her daughter.
Last Suspect is now showing in cinemas since November 23, 2023 until today
SHOWTIMES IN KUALA LUMPUR
(Today) Dec 05, 2023
Change location
Last Suspect showtimes in Kuala Lumpur today, to change the location, simply click the City option above. Last Suspect ticket price also informed in the showtime list, the ticket price shown is based on the first showtime, the next showtime's price maybe different.
To buy Last Suspect ticket online, click at the showtime button below.