KAMEN RIDER GEATS x REVICE: Movie Battle Royale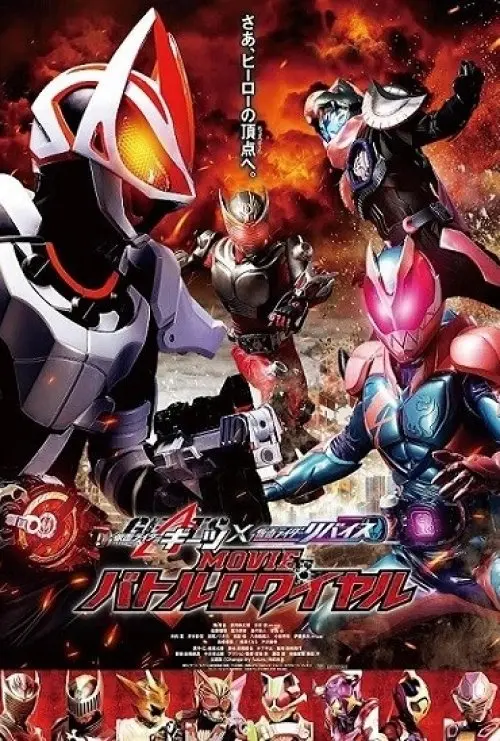 Trailer & Synopsys
The breathtaking battle of "GEATS VS REVICE VS RYUKI" starts here!
A crossover film between Kamen Rider Geats, Kamen Rider Revice, and Kamen Rider Ryuki, starting with the ending story of Kamen Rider Revice and continues with "a dreadful game" where the riders declare war on each other.
Ace Ukiyo and other riders who fought in the Desire Grand Prix are invited to a new game called "Desire Royale". No one knows the true identity of the game master, while this mystical figure hides behind the shadow, uses different tricks to gather the riders for a fierce fight! Following the appearance of a mysterious rider, an unprecedented battle game begins!
Who will be the winner? What then will the winner wish for…?

KAMEN RIDER GEATS x REVICE: Movie Battle Royale is showing in cinemas since March 30, 2023 to May 09, 2023