Just For Meeting You
Showing Today
Just For Meeting You showtimes and ticket price, book your ticket online for Just For Meeting You here! Available for all cinemas like TGV, GSC, MBO Cinema, LFS, MMC, Shaw Theaters, Cathay Cineplex, GV and more.
Trailer & Synopsys
Xu Niannian and Yang Yi meet at the most beautiful age, and they have the most memorable period of youth, and also a youth that will eventually be forgotten. | Classification 13: This film category is suitable for viewers aged 13 and above. Parental guidance is advised for viewers under the age of 13. | Klasifikasi 13: Kategori filem ini adalah sesuai untuk penonton berumur 13 tahun ke atas. Bimbingan ibu bapa/penjaga digalakkan untuk penonton di bawah umur 13 tahun.
Just For Meeting You is now showing in cinemas since September 21, 2023 until today
SHOWTIMES IN SINGAPORE
(Today) Dec 01, 2023
Change location
Just For Meeting You showtimes in Singapore today, to change the location, simply click the City option above. Just For Meeting You ticket price also informed in the showtime list, the ticket price shown is based on the first showtime, the next showtime's price maybe different.
To buy Just For Meeting You ticket online, click at the showtime button below.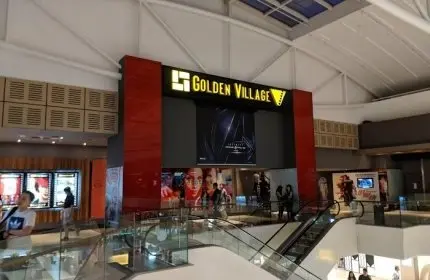 Just For Meeting You showtimes in GV Plaza Singapore
English Sub
Ticket price SGD 15.50