Five Nights at Freddy's
Coming soon
Five Nights at Freddy's showtimes and release date. Five Nights at Freddy's showtimes will be available a few days before it start showing in cinemas, use Remind Me feature and you will be notified!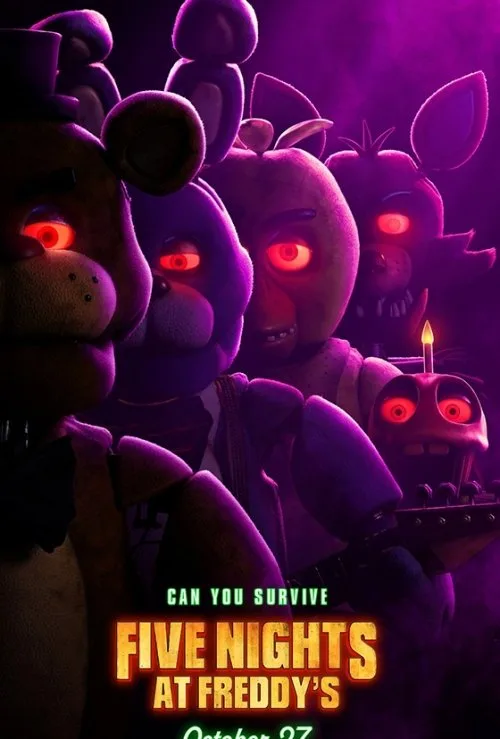 DirectorEmma Tammi
CastsMatthew Lillard, Josh Hutcherson, Mary Stuart Masterson, Elizabeth Lail, Kevin Foster, Kat Conner Sterling, Ryan Reinike, Jess Weiss, Jophielle Love, Jessica Blackmore, Grant Feely, Piper Rubio, Lucas
Duration120 minutes
GenreHorror, Mystery, Thriller
15
Remind Me
Trailer & Synopsys
Mike Schmidt, a troubled security guard, starts a night-time job at Freddy Fazbear`s Pizza, a once-successful, but now generally abandoned family entertainment centre, where he discovers its four animatronic mascots - Freddy Fazbear, Bonnie, Chica, and Foxy - move and kill anyone that is still there after midnight.
Five Nights at Freddy's release date in cinemas : October 26, 2023
Don't miss it! Use Remind Me to get notified when it start showing