A Haunting in Venice
Showing Today
A Haunting in Venice showtimes and ticket price, book your ticket online for A Haunting in Venice here! Available for all cinemas like TGV, GSC, MBO Cinema, LFS, MMC, Shaw Theaters, Cathay Cineplex, GV and more.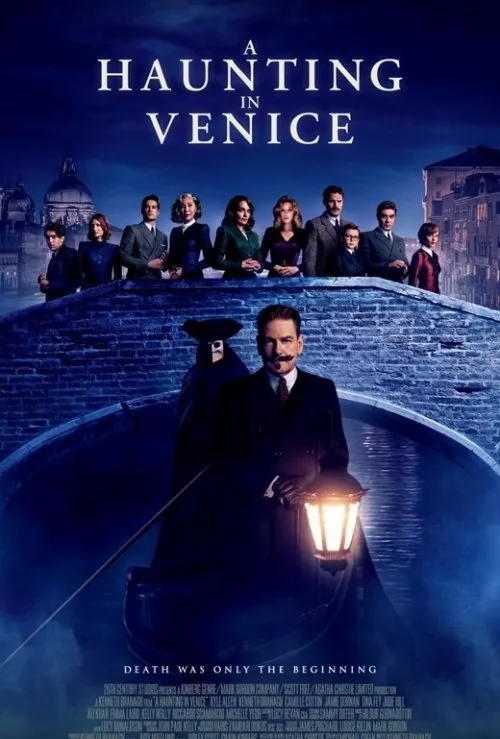 DirectorKenneth Branagh
CastsKenneth Branagh, Michelle Yeoh, Jamie Dornan, Tina Fey, Dylan Corbett Bader, Amir El-Masry, Riccardo Scamarcio, Fernando Piloni, Lorenzo Acquaviva, David Menkin, Camille Cottin, Kelly Reilly, Jude Hil
Duration103 minutes
GenreCrime,Mystery
Trailer & Synopsys
In post-World War II Venice, Poirot, now retired and living in his own exile, reluctantly attends a seance. But when one of the guests is murdered, it is up to the former detective to once again uncover the killer.
A Haunting in Venice is now showing in cinemas since September 14, 2023 until today
SHOWTIMES IN KUALA LUMPUR
(Today) Sep 26, 2023
Change location
A Haunting in Venice showtimes in Kuala Lumpur today, to change the location, simply click the City option above. A Haunting in Venice ticket price also informed in the showtime list, the ticket price shown is based on the first showtime, the next showtime's price maybe different.
To buy A Haunting in Venice ticket online, click at the showtime button below.