Sakra
Showing Today
Sakra showtimes today, Sakra online ticket booking available in all over movie theaters in Malaysia & Singapore such as TGV, GSC, MBO Cinema, LFS, mmCineplexes, Shaw Theaters, Cathay Cineplex, Golden Village and more.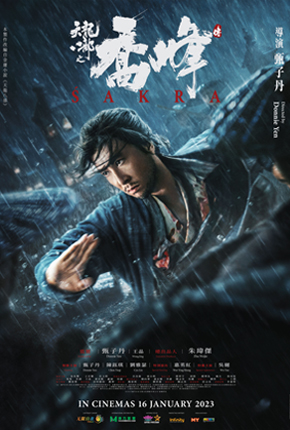 Trailer & Synopsis
SAKRA, a movie blockbuster adaptation of legendary Demi-Gods and Semi-Devils from bestselling wuxia novel by Jin Yong. In the early years of Song Dynasty, the Khitan invaded the Song Dynasty and the two became mortal enemies. Qiao Feng, the leader of the Gai (Beggar's Sect), a gang whose members are all alleged to be Song people, was found to be a Khitan. He was accused of killing the gang deputy leader in order to cover up the scandal, causing rages from the community. Kung Fu masters gathered at the Ju Xian Village to oppose this rival. Qiao fell in love with Zhu, a girl who was seriously injured.
Sakra is now showing in cinemas since January 16, 2023 until today
SHOWTIMES IN KUALA LUMPUR
(Today) Feb 06, 2023
Change location
You are currently viewing Sakra showtimes for today in Kuala Lumpur, to change the location, simply click the City option above. Sakra ticket price also informed in the showtime list, the ticket price shown is based on the first showtime, the next showtime's price maybe different.
To buy Sakra ticket online, click at the showtime button below.