Ma, I Love You
Showing Today
Ma, I Love You showtimes today, Ma, I Love You online ticket booking available in all over movie theaters in Malaysia & Singapore such as TGV, GSC, MBO Cinema, LFS, mmCineplexes, Shaw Theaters, Cathay Cineplex, Golden Village and more.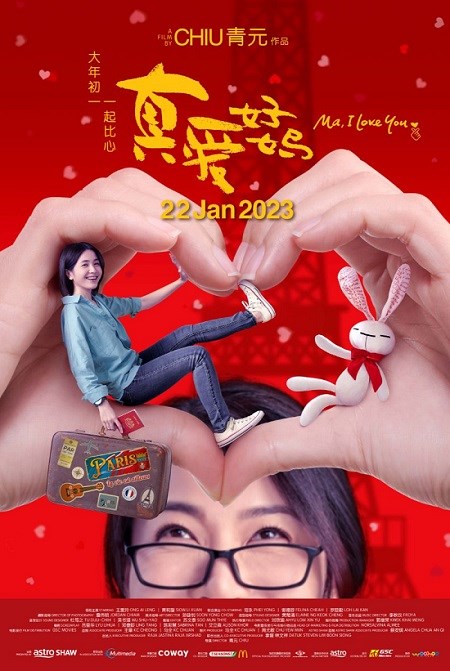 Trailer & Synopsis
When Mei Ling discovers that her daughter Kiki wants to further her studies in France, she takes it upon herself to learn French and earns more money so that she could accompany Kiki.
Ma, I Love You is now showing in cinemas since January 22, 2023 until today
SHOWTIMES IN KUALA LUMPUR
(Today) Feb 06, 2023
Change location
You are currently viewing Ma, I Love You showtimes for today in Kuala Lumpur, to change the location, simply click the City option above. Ma, I Love You ticket price also informed in the showtime list, the ticket price shown is based on the first showtime, the next showtime's price maybe different.
To buy Ma, I Love You ticket online, click at the showtime button below.