Inang
Showing Today
Inang showtimes today, Inang online ticket booking available in all over movie theaters in Malaysia & Singapore such as TGV, GSC, MBO Cinema, LFS, mmCineplexes, Shaw Theaters, Cathay Cineplex, Golden Village and more.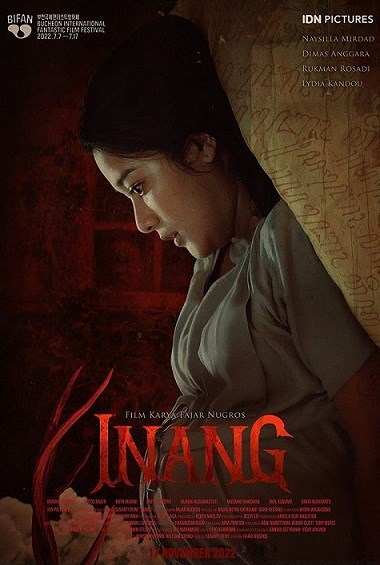 Trailer & Synopsis
Wulan, a supermarket employee, was abandoned by her boyfriend after she got pregnant. She had to take care of the child she was carrying alone.
Inang is now showing in cinemas since November 17, 2022 until today
SHOWTIMES IN KUALA LUMPUR
(Today) Dec 02, 2022
Change location
You are currently viewing Inang showtimes for today in Kuala Lumpur, to change the location, simply click the City option above. Inang ticket price also informed in the showtime list, the ticket price shown is based on the first showtime, the next showtime's price maybe different.
To buy Inang ticket online, click at the showtime button below.