Hidayah
Showing Today
Hidayah showtimes today, Hidayah online ticket booking available in all over movie theaters in Malaysia & Singapore such as TGV, GSC, MBO Cinema, LFS, mmCineplexes, Shaw Theaters, Cathay Cineplex, Golden Village and more.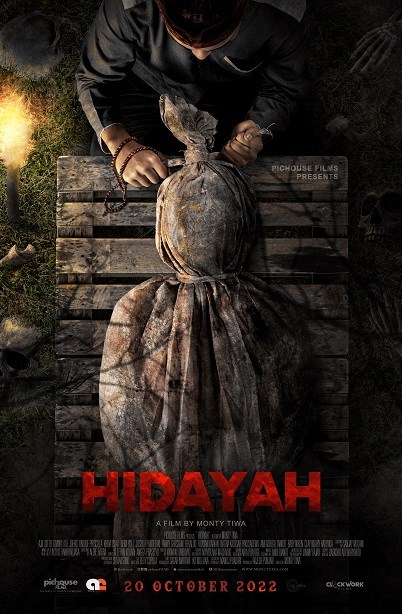 Trailer & Synopsis
Bahri, a young ustadz who used to live in Mekarsari Village, tries to bury his past by working in the city. One day, Bahri's friend, Hasan, comes from the village to ask for help. Mekarsari Village suffers from a supernatural disorder, which is believed to be caused by Ratna, an old friend of Bahri.
Hidayah is now showing in cinemas since October 20, 2022 until today
SHOWTIMES IN KUALA LUMPUR
(Today) Feb 06, 2023
Change location
You are currently viewing Hidayah showtimes for today in Kuala Lumpur, to change the location, simply click the City option above. Hidayah ticket price also informed in the showtime list, the ticket price shown is based on the first showtime, the next showtime's price maybe different.
To buy Hidayah ticket online, click at the showtime button below.