A Guilty Conscience
Showing Today
A Guilty Conscience showtimes today, A Guilty Conscience online ticket booking available in all over movie theaters in Malaysia & Singapore such as TGV, GSC, MBO Cinema, LFS, mmCineplexes, Shaw Theaters, Cathay Cineplex, Golden Village and more.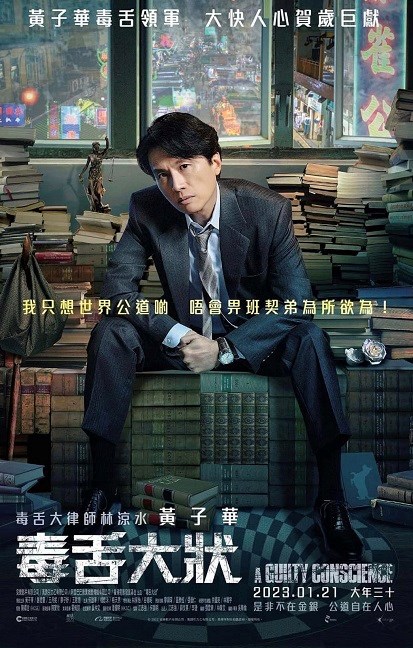 Trailer & Synopsis
A scandal breaks out when it is revealed that a famous supermodel might be abusing her daughter. As the rich and famous rush to take sides, the legal field does the same. Though a few prominent judges and lawyers want to give the young daughter justice, the cover-up being done by the supermodel and her connections makes it nearly impossible.
A Guilty Conscience is now showing in cinemas since January 21, 2023 until today
SHOWTIMES IN KUALA LUMPUR
(Today) Feb 06, 2023
Change location
You are currently viewing A Guilty Conscience showtimes for today in Kuala Lumpur, to change the location, simply click the City option above. A Guilty Conscience ticket price also informed in the showtime list, the ticket price shown is based on the first showtime, the next showtime's price maybe different.
To buy A Guilty Conscience ticket online, click at the showtime button below.